Comparing 5 key consolidation methods and their benefits and drawbacks
Consolidating financial information from multiple entities or subsidiaries can be challenging.
With 5 different methods available, it can be difficult to determine which one is right for your organization.
Should you consolidate in Excel, your ERP system, your BI system, a CPM tool, or in a cloud consolidation add-on?
Whether your group is large or small, there is a consolidation method that can provide a clear picture of your overall financial performance.
Join this webinar as we explore the various consolidation methods and provide guidance on choosing the best one for your organization's needs.
---
Watch this session  with Rohail Mumtaz, and learn how you differentiate between the 5 different consolidation methods.
We discuss:
The 5 consolidation methods (Excel, CPM, ERP, BI, consolidation add-ons)




Benefits and drawbacks

How different needs match different methods
What determines which method you should use
WEBINAR HOsT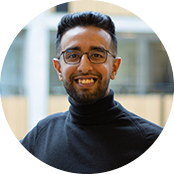 Rohail Mumtaz, Sales Manager
Rohail has extensive experience helping corporate groups across Europe understand the different consolidation options and transition to fully automated cloud consolidation.